Apart from our 7 Step Rug Cleaning Plan we offer other services that help keep your rug looking and smelling like new.
Our Services
Complete Rug Cleaning & Protection
Protection is vital for the long term health of your rug.
Rug Deodorizing
To freshen up and remove odours from rugs (pets, smoke, mould etc..)
Urine Treatment
Removal of urine smells from rugs.
Pickup & Delivery
Pick up and delivery in Melbourne Metro area and also now available along the Mornington Peninsula on Thursday mornings.
Rug Underlay
High quality rug underlay to prevent your rug from slipping on shiny floor surfaces.
Moth Treatment
Remove moth larvae and acts as a moth repellent.
What Customers Say About Us
Just a quick note to thank you and the Melbourne Rug Wash for the wonderful service that you provided in quoting, collecting, cleaning and returning our rug this morning. The rug looks amazing and I would not hesitate in recommending Melbourne Rug Wash to any of my friends . Thanks again Libby have a great day!
I wish to thank you for your kind gesture in washing the two donated rugs for the school without charge. We appreciate your generousity and I'm sure the students will enjoy the added warmth in the Art Room.
Just wanted to say a big thank you. We received our rug back yesterday and can no longer smell any cat urine. Thanks again for your efficient customer service. Will be using your company again for any future cleans and will also recommend you too our friends.
The rugs look like new! We were extremely happy with the service, thank you.
Dear team at Melbourne Rug Wash, Recently my daughter dropped off several rugs to be cleaned while we moved house and you provided underlays for each rug. I wanted to thank you for doing such a beautiful job, the rugs look fabulous and the underlay actually works, unlike some we have tried in the past! Your quote was much more reasonable than some places I rang. I will definitely be recommending you as much as possible!
Couldn't recommend this place more! We dropped off our large polyester/wool dingy, stinky and pukey (cat puke) rug and not only did they do an amazing job, they had the most reasonable rates of any rug cleaner that I contacted. All this time I thought our rug was supposed to be grey, turns out, it's more a silver/pewter hue and it's actually soft! I hope to keep it clean as long as possible but if we have to get it cleaned again, we're definitely coming back here!
Just wanted to thank you for your courteous, polite and helpful service last week. My rugs have returned cleaner than when I purchased them! Also, I was very appreciative that the receptionist called me 2 days before delivery to make sure that there would be somewhere dry and out of the weather to keep the rugs upon delivery, as the forecast for my day of delivery was rain, rain and more rain! As a result, I left out plastic sheeting to cover the rugs as a precaution.
Lisa wanted to say a big thanks to you and I can't remember the gentleman's name who actually cleaned the rugs. Can you please pass on to him a big thank you from Lisa and let him know the rugs look fabulous.
May I offer my thanks to your company for the professional way in which this matter has been handled and for the excellent result achieved.
Complete Rug Cleaning & Protection by Melbourne Rug Wash
Rug cleaning is a vital component to the service we provide. But we also offer repair and protection for your rugs too. In fact, you can look on us as your true one-stop shop for complete rug care and protection.
Repairs can be problematic, and are therefore assessed on a case by case basis.  For example, we often see a rug matted through neglect brought in for a thorough clean. Upon liberating the fibres and reinvigorating the pile, some damage might become evident.
A recent case involved a rug upon which a heavy table had stood for many years. When cleaned, the positions where all 4 table legs had stood was obvious because they had worn patches through to the rug backing. In this instance, repairs were made to the customer's satisfaction.
Protection on the other hand is vital for the long term health of your rug. We offer 2 layers of protection which are very affordable. One being a Teflon® barrier protection against future stains, and the other includes a protective backing to the underside of the rug. This layer also serves as an anti-slip guard – which is great for floorboards or tiled floors. Please call to discuss our repair and protection options.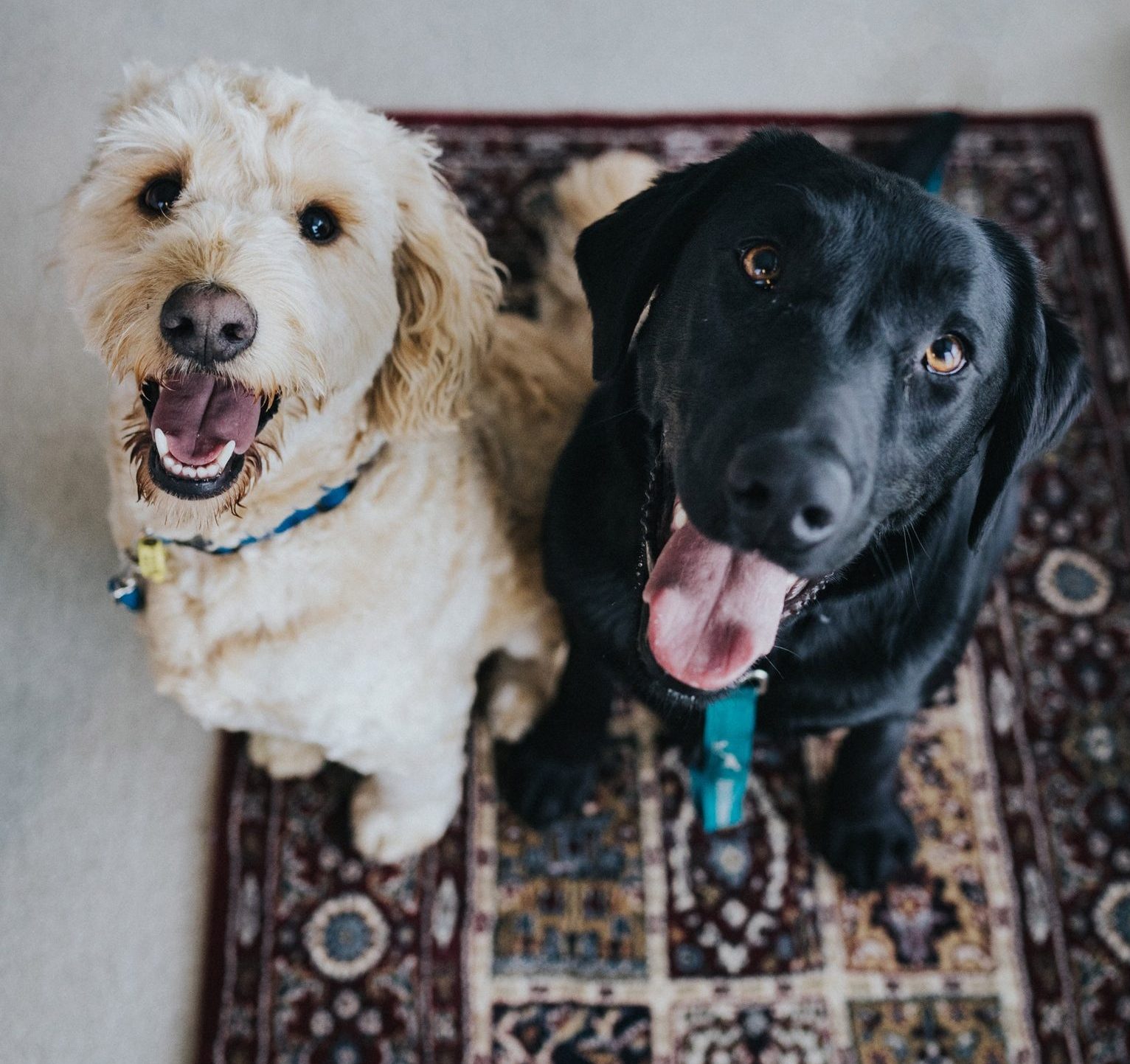 Urine Treatment
Cleaning urine stains from your rug can be problematic for a variety of reasons.
Irrespective of whether the stains are animal or human in origin, all urine residue comprises 3 main elements. The sticky part is known as urea, the pigmented part is urochrome, and the last part is uric acid, which forms as a combination of crystals and salts.
The problem is there are many products on the market which will clean the stain and neutralise the odours from the first 2 parts, but leave the tricky 3rd part untouched. So when the rug is cleaned and dried the crystals lie dormant until moisture is present once more as a result of damp, humidity or steam cleaning, and the odour re-appears like an unwanted guest.
Upon an initial inspection, if urine stains on your rug have been highlighted, our unique 7 Step Rug Care Plan will eliminate this issue for you. Melbourne Rug Wash achieves this by carefully bathing and rolling your rug in a combination of specialised cleaning agents to ensure all 3 urine parts are gone for good. That way you can be sure your unwanted guest will not return.
Rug Underlay
To prevent your rug from slipping on shiny floor surfaces, which may cause accidents to happen in the home, Melbourne Rug Wash now offers a selection of rug pads and underlays.
As part of our complete rug cleaning service, Melbourne Rug Wash can advise you on the right type of pad to suit your rug and the location. Popular choices include the Durahold pad, a lively combination of rubber and felt which offers just the right amount of cushioning for your rug. Visit us at our factory for a sample.